Shimla Manali is the most famous hill station if you are looking to beat the tropical heat in India itself, and want to enjoy extensive snowfall. Both of these places are situated in Himachal Pradesh where Shimla stands as the capital of the beautiful state and Manali is known to be a synonym for orchards, snow-capped mountains, and forests. Every year thousands of families and youngsters visit these places to have fun and spend some quality time. Also, Manali holds a lot of adventures for their fellow visitors especially during the winter season so if you love adventure Manali is an ideal place for you to have fun. Book your Shimla Manali tour packages with Roaming Routes and make this journey unforgettable.
Well, whatever your motive is to visit these places Shimla Manali tour is not going to let you down. Both these places can be visited all year long however, the months from March to June are the ideal time to visit these places as the weather is extremely pleasant here . And what is better than exploring both these places at highly affordable prices and in the most adventurous ways. Also, we make sure to follow all the corona guidelines given by the government and provide you with well-sanitized accommodations. Also, to get a complete itinerary of the Shimla, Manali tour read the article to the end.
What to pack for Shimla Manali tour-
Some of the essentials you must carry while you visit the Shimla Manali tour are as follows-
A medical kit which contains basic medicines for cold, fever and allergies, and a bandage.
Woolen clothes if you are visiting in winters.
Do carry Id proofs, one per person.
Post corona you should have your vaccination certificates.
Rubber shoes and boots so your easily able to climb the mountains.
Best Shimla Manali Tour Itinerary to Choose-
There are a lot of tour packages in Roaming routes for Shimla and Manali. You can choose them according to your preference of the number of days you want to spend and your budget. Also if you need a fully customized package for your trip, you can get it by talking to our trip manager directly. However, the most famous package for the Shimla Manali tour is the 6 D/ 5 N which costs 19, 500 per person.
Shimla Manali tour itinerary-
The detailed tour itinerary to Shimla Manali tour is as below-
Day 1- You Reach to Chandigarh airport-
As you land in Chandigarh, our tour operator waits for you to welcome you at the Chandigarh Airport. Shimla is 110 km from Chandigarh, and hence it takes almost a time duration of almost 3-4 hours to reach there. You can relax down and enjoy the natural beauty while we head to Shimla through an AC traveler. Once you do the formalities at the hotel, relax for a while.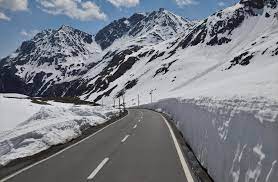 During evening time , we make a visit to the famous mall road. Where you can find some exclusive cafes and find various souvenirs for your family and friends. After you have spend some fruitful time with your loved ones shopping and eating. We leave you to your hotel to rest for a while.
Day 2- Explore the Shimla and Kufri sightseeing –
Wake up and have breakfast in the beautiful lands of hills. After that, we leave for Kufri, a high grassland that is a perfect place for pictures and a great picnic spot. In summers season one can opt for horse riding, and enjoy snow sports. Kufri is a hill station that is 45 km away from Shimla and is 15 km away from the place. In the evening we head back to Shimla where a gala dinner awaits for you.
Day 3- Lets get you to Manali from Shimla –
Pack your bags well as we take you to Manali from Shimla which is situated 236 km from Shimla, and takes around 8 hrs to reach there. Throughout the journey to Manali, you can rest and enjoy the picturesque views. On the way, you will visit Kullu which is 40 km away from Manali where you can relax and buy souvenirs and shop for a while. After we reach Manali, we take you to a pre-booked 4-star property at Manali where you can enjoy relax and enjoy the serenity of the place.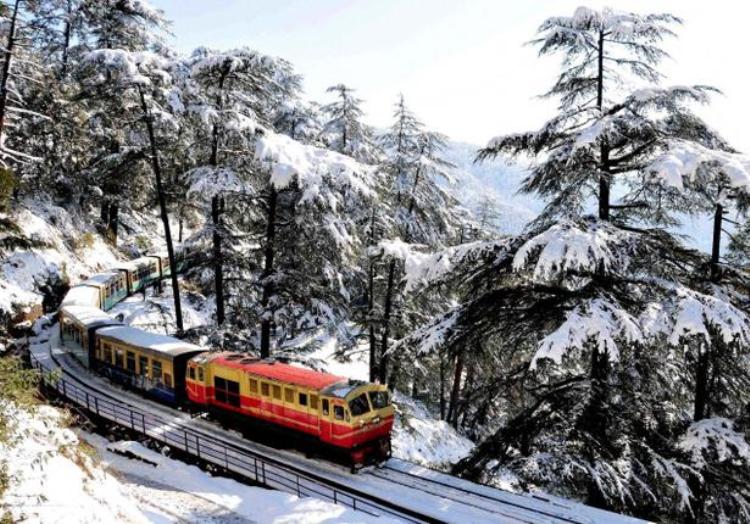 Day 4- A day to Rohtang pass or Solang Valley-
Wake up to the great beauty of the Himalayas, and have a scrumptious breakfast at your stay. After that, we take you to the gateway of Leh where you can enjoy trekking and hiking. Or can just sit back and enjoy the beauty the place has to offer you. You can also witness the snow-covered mountains from far.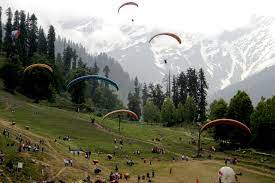 Rohtang pass only allows visitors for 7 months a year, so in case it is not open at the time of your visit. We take you to Solang Valley which is another beautiful picnic spot, which is 15 km away from Manali.
The day ends by giving you a gala dinner and a luxurious stay at Manali.
Day 5- Is For Manali sightseeing-
After you have your breakfast at your hotel we take you out for local sightseeing to the most famous places of Manali. Where we cover the places like Manikarna temple, Hidimba Devi temple, Jogni falls, and Manu temple.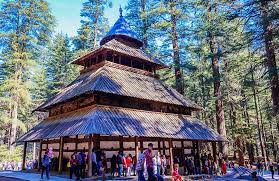 After which the day is free for you to enjoy the way you want and see the local culture. After you return to the hotel later in the evening our tour manager waits for you as we take our last journey to Chandigarh.
Day 6- Departure To Chandigarh-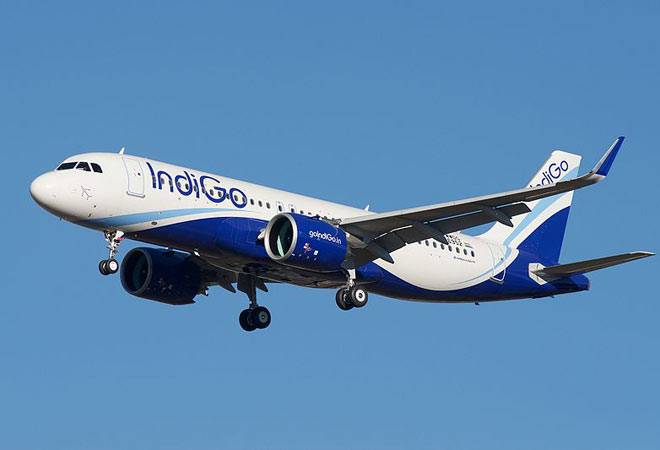 After breakfast at your lobby at your hotel. Stuff your bags with your luggage as we take you back to Chandigarh. Chandigarh is a well-planned beautiful city that holds a lot of sightseeing places. Where our representative takes you to a lot of main tourist attractions such as Sukhna lake, rock garden, Zakhir Hussain rose garden, etc. Explore the beautiful city eating and shopping. And now, it's time for you to catch a flight and head back home to your hometown.
Hotels in Shimla and Manali-
Although there are various guest houses and 3-4 star hotels where you can stay and enjoy your vacation too. However, if you are visiting Shimla and Manali with Roaming routes. You are offered the following Accommodations-
1. Hotel Asia the Dawn Shimla-
This is a 4-star hotel, which is 22 km far from the hustle, bustle of the city. You can rejuvenate and will be mesmerized by the beauty and the breathtaking interior of the hotel. The rooms are spacious, have a garden area, sports complex and every room is equipped with an A.C, refrigerator, T.V with cable connection, with a kettle and a hairdryer. The hotel has great hospitality services and an extremely friendly staff.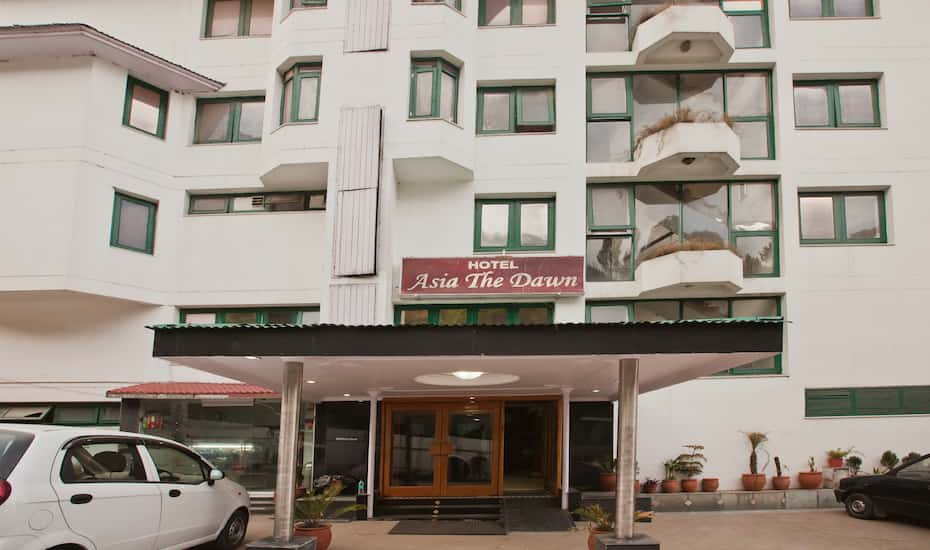 2. Sun Park Hotel Manali-
The beautiful property is located just 15 km from Solang Valley. This hotel is extremely popular and is the first prefrence of many tourists and visitors. The place provides you the full value of money. As the 4-star property shows you some astonishing views of Kullu valley. All the rooms are extremely spacious and are well equipped with an A.C, T.V kettle, and an attached bathroom. Sun park hotel Manali is famous for its scrumptious food quality and friendly staff members.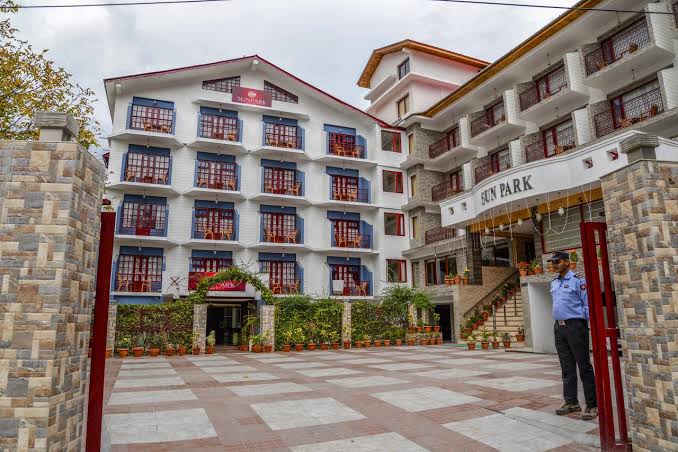 Conclusion-
If you want to explore the Shimla Manali tour like never before with lots of laughter and adventure try Roaming routes. We plan the tours at the most comfortable and affordable prices. Also Roaming routes provide the option of enjoying the trip now and paying later through EMI options. Mr. Anurag Kothari the man who curates all your trips and journeys has a wide experience of 15 years in the traveling industry. And he aims you to give the most fun, pocket-friendly and comfortable trips.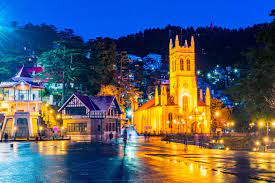 So, if you want to enjoy your holidays with your loved ones in near future. Do check out the amazing vacation tours by Roaming Routes. To have to have more information about the organization and the different destinations they cover check out
Roaming Routes today, and book your dream vacation.